I am a naturalist, bakery owner and bakery, writer, photographer and homesteader. My husband Steve and I live on a 45-acre homestead in the Maine woods.
My Work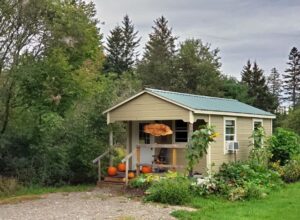 Tressa & Trudy Bakery, LLC is my homestead business. I opened the bakery in October 2019, and five months later shut down because of Covid. I reopened that May and stayed open through December 2021. Inflation forced me to close for the winter. Butter went up 87%, propane for cooking and heat, sugar, and flour increased, and now, in March 2022, we know there's going to be a wheat shortage because of the war in Ukraine. T&T opens for the season in April. I have no idea when it will close. Maybe December, or maybe expenses will drop and allow me to stay open next winter.
Bees became an important part of my life in May 2021. I have two colonies now and will increase to eight to ten this year. It's too soon to talk about plans.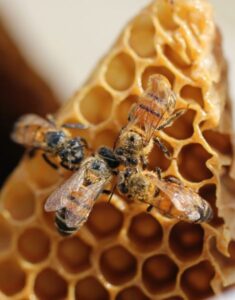 I worked as a market farmer, freelance writer, editor, and a photographer for four decades. My work appeared in gardening, homesteading, farming (Lancaster Farming, Farm & Garden, Quoddy Tides) and outdoors newspapers and magazines (Maine Boats, Outdoors Unlimited, Bangor Daily News, Maine Woodland Owners, Nat Geo (Africa), to list a few).  I've stopped freelance writing and photography and now write for myself. There are two trunked novels waiting for a rewrite, and they'll probably stay there until I retire. Current work is the start of a third novel. Most of my writing is done during the winter when the weather keeps me indoors and the bakery is closed. I've always been a writer. My first story was written when I was ten and sadly, I didn't save the story. A lot of my work has been published. George Smith, a well-known, respected, and now missed since his passing, invited me to contribute to a book he compiled called Maine Sporting Camps. Unfortunately, the publisher doesn't mention that a lot of outdoors writers contributed to the book when you follow this link, but our bylines are included in the book.
Awards
My awards include a Maine Press Association award for my former BDN blog Robin's Outdoors, recognition by FEMA for reporting on conditions during major flooding, and occasional photography contests.
A Love of the Outdoors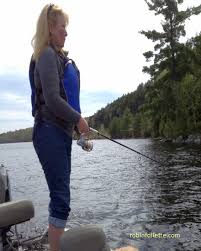 The outdoors is the base of my life. Steve and I wild harvest, hunt, fish and garden for most of the food we eat. As an outdoors educator I ease children and adults into a comfort zone, and then helps them expand step by step out of that zone.
"Bored people are boring people. I never want to be boring." ~Robin Follette
I live in a tiny town, population 60, that has three miles of paved road. We  share our forest with white-tailed deer, moose, bobcats, coyotes, black bears, gray and red squirrels, pine martens, short-tailed weasels (ermine in the winter), fishers, fox, and a lynx that passes through behind the snowshoe hares in winter. There are peaches, pears, plums, hazelnuts, and apples in the orchard, and many wild apple trees on the homestead. It's a nice way to live.
Save
Save
Save
Save
Save
Save